The absence of automatic
POSITIVES, NEEDS AND HOPES
Everyone seems to be dealing with their own level of disappointment after yesterday. Some have gone for fire-face emoji-man. Others are emotional because it just happened and it wasn't very pretty. There are a batch who see a 0-1 to City as 'not bad considering.' Then there are over thinkers like me that try to figure out 'why?'
My personal fire was over the many times in the second half that we had promising situations and simply misplaced passes. The frustration was compounded as the Benfica game was a masterclass of ball retention. Very impressive. So why such a swing?
Well, firstly the feeling is different for the players. As I said on Friday, Benfica are comparable to Everton. When the players run on the field against Everton they are generally not nervous, edgy. They probably feel superior and therefore their belief is much higher. City are the best team in World Football currently. Totally different feeling playing City. You may think this is irrelevant but the mentality shifts dependent on who is standing in front of you. You either have to grow in confidence when you play the best or try to fake it, piggy backing off a chest thumping speech your coach gave you.
More specifically, I think that the passing issue had everything to do with automatics. We will hopefully see on Thursday that Arteta was right to rotate if we win but the sacrifice wasn't so much a lesser player but losing a team.
Those of us that have played any team sport for an extended period of time will know that if the same players are around us making the same movements and with habits we recognize, then the split second choices we make connect. We are starting to develop into a team but the consistent stuttering that we are experiencing is most likely down to the unfortunate loss of two of our most impactful players in Partey and Tierney and the newbie, Odegaard, just showing up. It has also been affected by players like Auba, Laca and Pepe swinging in and out of form. We've seen some really good performances off the back of the majority of the players on the field being the same crew.
Yesterday, Arsenal lacked automatic. Yesterday, City showed automatic whilst still in first gear. Saka and Pepe were on different sides to recently. Xhaka had a new partner that didn't elevate anything. Our CB duo was last together over a month ago and our left back was getting his groove back. I'm really not sure what we expected? I think if we would've played our first choice then City simply play in 4th gear and we probably lose 1-3.
If I was looking at City from the outside, I'd say that they are a team that has largely been together for 4-5 years coached by a genius.
If I was looking at Arsenal from the outside I'd say that we are a team that has largely been together for 4-5 weeks. We have one of the most promising new future teams in Europe that are justifying this tag due to having a better collection of young players than almost anyone else alongside a hugely talented coach and a few elite players with more to arrive.
I choose to go big picture.
POSITIVES:
Leno was intentionally allowed to have the ball. It was encouraging that his kicking was more accurate.
I'm a Pablo Mari fan. Such confidence, composure and authority. He is exactly the sort of player that would've held the ship together at Liverpool. I want to see our best two CB's together in Gabriel and Mari, to see if it will work. It's not the write off that some say based on both being left footed. Some of the greatest CB combo's whether Toure and Campbell, Baresi and Costacurta, Hansen and Lawrenson or the two chaps at the other end of the field, Stones and Dias, they are all right footed and play/ed together. Let us see Gabriel and Mari.
Yet again, regardless of what others are or aren't doing, Saka is a threat.
I like Rob Holding's character. Rough first half but bounced back to the version we've seen regularly this season.
Xhaka is on a run. I think he likes the future at Arsenal and knows that it's new contract or gone. Kudos for the focus shown and consistent product offered.
NEEDS:
One of the smartest decisions a team can make when a player or two is in top form is to give them the ball more. Whether it's Odegaard, Saka or ESR we tend to ignore them when the fire is burning hot.
Bellerin may not have long left. He is currently repeat showing a commercial advertising himself to potential suitors. More 5/10 performances than the 7/10 we see occasionally.  I'm not entirely sure why the in form Cedric didn't play actually.
Can we not see that right sided crew again, please. It offers confusion and car crashes.
I don't understand what happened to ElNeny. He was getting such deserved plaudits after the Utd game but since he's gone back to SafeVille and his main quality, always being available, has somewhat vanished too. Strange.
HOPES:
I'm going to start the conversation…. Is Auba worth leaning into next season? I know his contract is up and I'm of the opinion that we need to attempt to make Auba at CF work. My long term thought is based on if we can see the 20 goal+ version again as if we can't I might be inclined to move on as he doesn't offer even close to enough of the rest that's needed. He gets bullied and has such an obvious fear of pain that affects any potential conflict, especially in the air. You also can't have a 300K a week guy on the bench as an impact sub.

FINAL THOUGHT:
Thursday is the season. It's also the piggy bank. If we win and win the Europa League then I see next season being a whole different thing. If we don't then it's the Kroenke's or a further delay to Arsenal bouncing back. I think we will see big energy on Thursday and a happy result.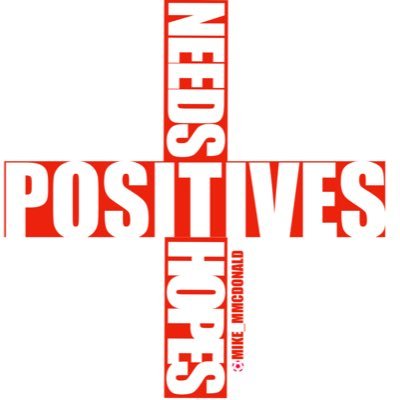 Former Highbury regular. Moved to TN, USA in '99. Married with 3 kids. Coached in UK and US for 27 years.
Mike McDonald Soccer Academy in Morristown TN, Olympic Development coach, Regional Premier League Champion.