The Conductor and his part time Rock Band
POSITIVES, NEEDS and HOPES
End of season review
This is a tale of the unnecessary.
There once was a really good music teacher. He had been given the opportunity to work with a fairly talented but unbalanced rock band called 'Unexpected.'
The music teacher had taken Unexpected to early success. Unexpected success. They'd charted well, quickly and had even won a couple of industry awards. All of a sudden it was agreed that he would be changing his role from teacher to producer. It seemed like a really good idea as his initial success with Unexpected had somewhat justified this.
The drummer was pretty stellar as the teacher had worked hard with him as his first priority. The keyboard player and guitarists were good, not great, but weren't as reliable as they could be. The bigger issue was with the lead singer, though. He was paid more than the others but was having health and family issues and there were questions over his motivation.
As the gigs started there were further issues.
When the songs started you never really knew whether they were going to be in tune. Ouch! One of the guitarists was causing off stage issues and greatly affecting the mood of the group. The keyboard player was making frequent mistakes which seemed unrelated to the improvement that the music teacher had made. The band had also been working on a few solos. The lead singer had been practicing a moment where he was going to go acapella. It was a cool look and he was excited. The electric guitarist and keyboard player had been working hard on their solos which were going to bring the crowd to its feet. Unfortunately the producer just didn't feel comfortable with the risk attached to potentially exposing themselves to individual flair and so told Unexpected that they'd stick to 'his script.'
Not only that but during the gigs the producer was doing something that no other music producer did. He was acting like a conductor. He was telling the band when to raise the energy, slow down the tempo and sometimes even reminding them of chord changes. Rock bands don't have conductors, at least not this intense.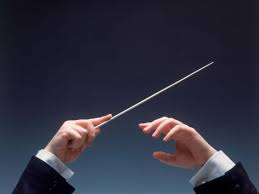 The crowds were small and so the band had no option but to follow their producers lead as the crowd couldn't drown out his direction.
Some gigs were great but they were few and far apart. Many were flops and many of these flops came back to back in the testing winter months on the road. On top of this the music industry had initiated a new law that seemed to suck the joy out of what fans thought was the most important element of the concert, the volume. If the music got too loud then it was immediately reduced as this was seen as "trying to get the best result for all, including the neighbours," who had been complaining at various venues of the excessive noise.
At the back end of the concert series things were improving. The producer clearly had talent, maybe potential elite talent but then disaster struck. The biggest gig of the year arrived. The producer had been hinting that he might 'change it up' and he did. He added a different vocalist and exposed one of his talented guitarists. The gig was a mess and the fans weren't happy.
The final few gigs were actually successful as the producer decided to simplify and go back to what was comfortable for the band. Hope was evident for the future but as the concert series wound down the fans reflection seemed to be that Unexpected needed an overhaul. A new look.
The band members were occasionally mistake prone, behind the scenes there were harmony issues and the music teacher becoming producer turning conductor was simply overthinking something that was better when left raw and simplistic.
As the new album was being written all involved with Unexpected were hoping that the record company would preferably sell up or if they were to stay that they'd become more involved so that the band could flourish.
They also hoped that the conductor would relax and if he was going to produce, that he would learn when to teach and when the best form of teaching is to stop teaching and trust as Unexpected looked more like a part time rock band yet had the potential to be elite.
POSITIVES:
Many teams that go through disappointing seasons (Spurs) don't have the hope that Arsenal do. Although much is imperfect, Arsenal have arguably the best established young players in the Premier League. If you want your best players to be any particular age you want them to be young.
We have a good foundation of many young talented players aged 18-24 throughout the team and squad and some very highly rated Academy players coming through that have a genuine chance of making Arsenal the most unique of the bigger teams in Europe. A team that has the potential for half their starting line to be Academy players. Sounds like the 80's.
Mikel Arteta is clearly very talented. He has addressed Arsenal's two biggest long term problems successfully….. Culture and Defensive Solidity. This is somewhat unsurprising as he seems to thrive when asked to fix structural issues. Not all in football is in need of structure but that's for the next section. He seems to also have a silver tongue, the magic touch of persuasion. Recruitment could well be Arsenal's biggest off the field issue over the years and my confidence is in a manager that not only seems to know what we need (evidenced by the signing of more athletic players in Gabriel and Thomas Partey), but has the power of persuasion needed to convince other potential top players to come to a team that many think is on the slide.
Hope is also found in the majority of our 'best 11' already being at the club.
As much as finishing 8th is poor and we all want to 'tear it up,' many also only want a new Right Back, Centre Mid and Odegaard or Buendia to add to 8 players that we are content with as starters. Some want a new Centre Back but haven't given a chance to Saliba. Others want a new keeper but forget that all keepers make errors and that Leno regularly saves us points. Some want a new striker but forget that a new season could bring back 19/20 Aubameyang.
Individually we have many that should be better versions than the 20/21 version we saw.
Thomas Partey needs a lighter role. He doesn't need to feel like the only athlete in the middle. I think we saw a glimpse of 21/22 with Partey in and around the box more against BHA. Unless we sign Marc Albrighton to take Pepe's minutes away, we could and should see 3rd season Pepe. A Pepe with regular goal threat and a far more direct running style. More minutes for Martinelli should bring an even better outcome. Saka and ESR as established first team players could fly. Tierney may find himself with a bigger voice and dressing room influence. Mari and Gabriel are not new kids anymore and both have shown themselves worthy and can now add experience to their PL CV. Chambers and Holding both ended well and could push on further.
Perhaps the biggest difference to 21/22 Arsenal will be a higher defensive line. With the addition of a faster right centre back (either Saliba or other), we can play two quick CB's and move up 15 yards. This will allow our press and energetic style to marry with a more compact block and defend and create transitions in their half rather than ours. Changes everything.
It's doubtful that we will have a season again interrupted by a group of contract/attitude rebels like we did this season. I'm sure that when this season is looked back on and information is leaked that we will realize that many of the bad results could've been much different if we had squad harmony throughout. We can look forward to at least not having that particular problem.
The Super League mess could end up being the best moment in Arsenal's modern history. Either because Kroenke sells or because it forced them to change their image and invest.
The fact that we played multiple formations and created a hybrid team could give us an advantage next season. The players have had a full season to adapt to the style, screwup, but at least adapt. Next season at the very least should not be a shock to the players as they will be adjusted to changing game to game or in-game.
Having the fans back in the stadium will hold our team and coach accountable. I think it's a positive that he won't be heard from the sidelines and the players won't have to be conducted. Also, if the football is as boring as much of this season was then Arteta will know very quickly.
NEEDS:
No doubt the biggest need is for Mikel Arteta to show humility.
This summer he has to either be told by somebody he respects or has to respect, that a structured attacking game needs the flexibility to allow improvisation. As much as his off field and defensive structure have been successful, the art of creating is not the same as the art of denying.
If I'm sure about anything it's this.
Not only have I experienced this first hand as a 31 year coach but I feel blessed that my God-given talent is creativity. It's my day job. I'm lucky. You can have the worlds most effective attacking passing patterns but they are only effective if they are as good as you are at deceiving your opponent. There are two teams on the field and if the opponent knows what's about to happen then it doesn't matter how great the pattern was, it will be denied.
Football is the worlds most popular game and probably for two main reasons…. there are only a few goals so the ultimate moment is precious. Secondly, it's a game of a thousand variables. So many different team and individual ways of creating. The element of surprise and the possibility of 'Wow!' makes it different. The coach that embraces that and doesn't suck these adjectives out, will ultimately prevail.
It is also (in England at least), a sport where the crowd can truly be an extra player or goal. No other sport gives individual players the encouragement like a PL crowd singing individualized songs that transform a players energy. The players can win you the game if they are just given the tools and suggestions. If you switch their brains off and get out your joystick you only access part of what they are capable of.
Let's be honest, we fear that this is how Arteta sees coaching.
The transfer market….. Firstly, Arsenal must consider the numerous internal solutions as they might regret not doing so later.
I love a transfer more than your average fan (see PNH Expanded audio from last blog), but I'm becoming more aware the more I think, that we might end up buying players that aren't better than what we have. So I'm going to argue with myself here rather than act like I'm convinced.
After buying a new Right Back are we going to realize that AMN's profile is perfect supplemented by the taller and more defensive Chambers as an alternative? I'm thinking we should take another stab at convincing AMN to be content at RB. Our RB plays as much in central midfield as out wide. He could utilize both gifts and fulfill the desire to play CM as well as starting on a better team than WBA.
We are apparently looking at an athletic CB in Germany in Tapsoba but I wonder if Mavropanos could save us 30M? Please tell me we are not going to sell Saliba as the need for a young, athletic, ball progressing CB is exactly what Saliba is already.
If I were to ask you what profile of Central Midfielder you'd want to improve on our current crop, I'm sure you'd mention athletic ability (as this is the lack in Xhaka, Ceballos and ElNeny) and goals as we've score as good as none from our midfield in recent seasons. How much would you think this player would cost? Well, if he's got goal threat he's at least 30M as very few modern midfielders can guarantee this anymore. You might even mention that you want a player who is unstructured as almost all our other options play with frustrating predictability.
I've just described Joe Willock.
We might just find that he's beyond 'good enough to be a squad player' and that even though he doesn't look potentially elite as a footballing footballer, maybe his product could be? I'd rather Arsenal try with Willock than try to sign another 'goal scoring midfielder' like Van Der Beek who is also a risk.
Could Willian's replacement be the guy who should've been given his minutes this season… Nelson? None of us know if he could've improved his final third product to match his talent as he's never been given a run of games.
What do we want from a more well rounded striker? I'd say aerial threat. I'd say varied movement rather than predictable back post runs exclusively or almost no movement in the box at all. I'd say a modern pressing monster. I'd say two footedness. I'd say speed and quickness. Under the current coach you need to be versatile too.
I've just described Gabriel Martinelli.
Hard to know if he (or Balogun) could be 1st or 2nd choice as it's a risk for sure. Truth is though that even though it's risky, it's also risky buying a player that hasn't got proven PL experience or the shoulders to replace Aubameyang. Different risk, but still a risk.
If the answers are signings, here are my thoughts on what improvements are needed and potential solutions;
A right back with a different profile to Chambers. Somebody that is part of the opponents conversation. My pick is Tariq Lamptey (Brighton)
A back up left back. As Tierney can be injury prone I'd rather go for a close replica. My pick is Borna Sosa (Stuttgart) 
Midfield rebuild. The midfield needs athletic security and tempo. As impressed as I've been with Xhaka I think he wants to leave. I'm wanting a partner for Partey that gives him the mental security to go forward and not feel as if he's defending alone. If ElNeny was more progressive I'd keep him. He's had many chances. He's not. Ceballos, Torreira and Guendouzi need to find leagues more suited to their style. My picks are Yves Bissouma (BHA), Aurelien Tchouameni (Monaco) and Zambo Anguissa (Fulham). All of these players are capable of playing DM, CM or as an 8. All are modern, athletic, strong and technical.
I'd go into the season with 5 creative players, all capable of interchanging. Saka, ESR, Pepe and… My picks are Emi Buendia and Martin Odegaard (loan). Buendia is my favourite non-Arsenal player in world football. Has been for 2 years. I love his 'creativity first' brain. Two footed, versatile, assists, goals and insane work rate. These stats are impressive.
Odegaard is different. Less direct and more possession focused. We need both. Five players for three positions.
If you heard my audio last blog you'd know that I'd attempt to sell Aubameyang. I think we need a player that has a different threat with multiple facets to their game. More pointedly we need more physicality and better movement in the box as an option. I'd promote Martinelli and Balogun and my pick would be Dusan Vlahovic (Fiorentina). Vlahovic isn't just big he plays big. Deadly left foot but best quality is his movement. Cavani-like.
Is it too much to ask for the ownership drama to end shortly, one way or another, for the sake of the team?
It's hard to know how much of an issue it is having Auba as captain. I think the fanbase would get a real boost if Tierney was given the job.
Part of me is proud that we have a very modern way of playing. We must be hard to prepare for as we have at least five formations and one game is never the same strategic event as another. There has to be a balance however, between confusing your opponent and confusing your own team. I think two formations is still enough to confuse yet not as head spinning for our guys. Perhaps 4-2-3-1 and 4-3-3. I think we'd have the players for both with small tweaks.
Arteta has to allow his players the opportunity to win the games rather than himself. It seems that his preference is to try to out smart the other coach and his players feelings fall a far second to this. If football was a paper war, I think we'd be in the QF of the Champions League as Arteta is right at the sharp edge of the game tactically. It's not though and his lack of trust in his players and his controlling coaching personality were a new entry at #1 in the 'what went wrong to Arsenal 20/21' charts.
There has to be a careful balance between playing 'our best 11' and keeping competition alive. If I coached a 38 game season, I'd divide it into quarters. I'd tell the players that they can go in and out of the team based on effort but that I want to trust a group of 14-15 for each quarter. I'd try to find the balance between accountability and trust as you want them to believe that every minute matters but you don't want them to think that the axe falls at every error as they will hide and/or play with anxiety.
A new set piece coach. Pretty please.
HOPES:
A fast start to next season.
If we start in sluggish fashion again, the season could be over well before Christmas as the Manager already has big doubters.
A season upcoming where stability reigns. Arsenal have had more turnover of players and staff and been riding the rollercoaster for about 5 years. Can we have a season resembling normal where normal things happen and we get whatever we deserve without a tornado of turmoil affecting us every few months?
That Arsenal sign Emi Buendia 🙂
FINAL THOUGHT:
Below is my PNH Expanded audio where I chat about these 7 awards. I've tried to be original and on brand….
a) One word to describe each first team player
b) Three words to describe Arsenal's season
c) Sliding doors moment
d) Biggest positive
e) Greatest need
f) A realistic hope
g) Surprise of the Summer
Would love to hear your thoughts on these 7 in the comments.
May you be blessed or if you live where I live, 'Y'all come back now y'hear!"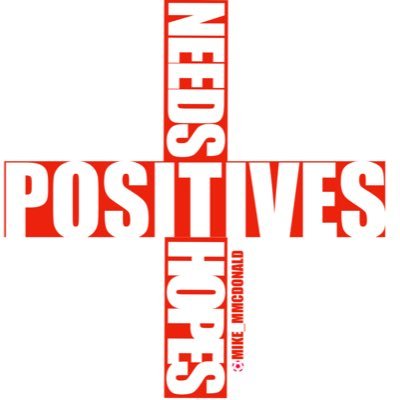 Former Highbury regular. Moved to TN, USA in '99. Married with 3 kids. Coached in UK and US for 27 years.
Mike McDonald Soccer Academy in Morristown TN, Olympic Development coach, Regional Premier League Champion.