Well yesterday on Twitter was unpleasant to say he least. The club's will they, won't they pursuit of keeper Aaron Ramsdale has half the fanbase in a real 'tiss' as my old mum would say. It currently appears to be off again with Arsenal reportedly valuing the shot-stopper (yes, he can do that,) at £20 million, whilst his current club, Sheffield United want more.
I have not seen enough of Ramsdale to have a strong opinion on him, although my uninformed view, from what I have seen is that he has huge promise and the England set up seem to rate him. However, whilst the debate raged on, seemingly increasingly involving the incompetence of allowing Emi, a player who asked to leave, to leave, I contacted someone whose opinion I value who I knew would have a view on young Aaron.
I have collaborated with Steve Jenkins, from The South End blog, an AFC Bournemouth writer and regular on a few occasions and have found his judgement sound. After all, he watched Ramsdale week in week out in 2019/20 so his views are informed and valid.
 Hi Steve and thanks for agreeing to do this. Arsenal supporters seem convinced that Ramsdale is not at the level to challenge Leno and that his value is too high. You watched him week in week out with AFCB in the Premier so what are your thoughts?
He's raw but has a lot of self-belief and after two seasons in the Premier League in two teams with poor defences, he is ready to step up to a better team. With Ben White, Gabriel, Tierney and whoever else in front of him he shouldn't need to be called into action half as often as he was previously. Is he better than Leno? Probably not but I think he is on a similar level and definitely has the potential to be better.
Arteta is keen to have his team confident playing out from the back and Leno is considered a weak link in this process. How does Ramsdale fare with is feet and passing?

Eddie Howe used to like to play from the back and it took Ramsdale a while to get used to that style. But once he got used to it, he adapted well. But let's not pretend he's not in the Alisson, Ederson and Pickford class quite yet. He's no worse than Leno and looks suited to this style of play and isn't uncomfortable playing from the back Just needs the right defenders around him.
He is only 24, which is still young for a keeper, so do you think he will be willing to bide his time, challenging Leno for the Premier League jersey?
I think he will be desperate to play, so won't want to wait around too long for the number one jersey, which will only spur him on to work harder. Personally, I think if he signs, he will be first choice by the end of the season (let's hope that doesn't come back to haunt me 🙂
I think you told me previously that Ramsdale and Ake were your star players in the relegation campaign, but both suffered from big part is a poor defence. Why do you think Ake seems to have his reputation untarnished whilst Ramsdale is tainted?

That's simple, Ake made less mistakes, in fact very few. Ramsdale didn't make many more but being a goalkeeper errors tend to get highlighted. A lot of his mistakes stemmed from poor defensive passes (but not from Ake:-)
What do you see as his main strengths and weaknesses?
His main strengths are definitely his shot shopping and communication. He's brave, not afraid to let his defenders know when they f*ck up and is always talking to them. He's quick off his line to block shots, but this can be a weakness as well. He needs to finesse that part of his game. Is he good at crosses? He likes to come and claim the ball and usually does. I'd say he was decent at crosses simply because I sit behind the goal and can't remember shouting at him too often.
If the £24m quoted his correct, do you see this as a worthy investment in the future or an excessive waste?
How much was Pickford? How much was Alisson? How much was Ederson? More than £24m. He's not at their level, but he's only going to get better, so you need to step in early in my view.
You have just paid £50m for Ben White who's only had one season in the Premier League, so in comparison, £24m for Ramsdale is a price not to be sniffed at. Arsenal hasn't had a really decent keeper for a while now. Get Ramsdale and Arsenal could have a top-class keeper for years to come.
Any other thoughts?
Buy him. Simple as that. For the money, you won't get much better. He's English and along with Ben White could be the start of a great defensive dynasty to match Seaman, Adams, Bould, Winterburn and Dixon. Maybe 🙂
Thanks as ever Steve (@TFTSE) and here's hoping we are playing the Cherries again in 22/23.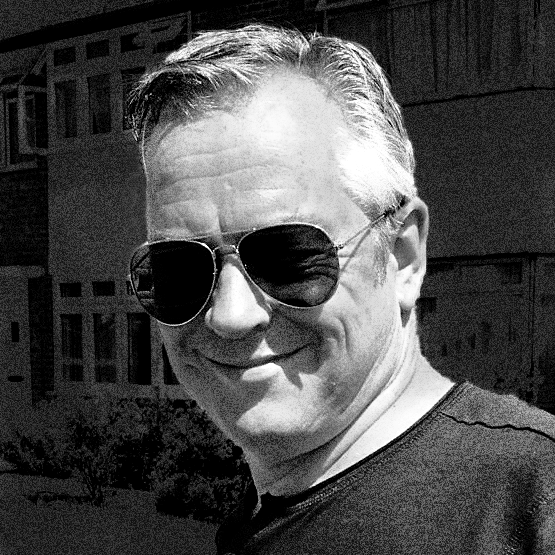 Passionate fifty-something Arsenal supporter who has been making the journey to N5 regularly since the early 1980s – although his first game was in 1976. Always passionate when talking about The Arsenal, Dave decided to send a guest blog to Gunnersphere in the summer of 2011 and has not stopped writing about the Gunners since.
He set up his own site – 1 Nil Down 2 One Up – in February 2012, which he moved on in 2016 to concentrate on freelance writing and building Gunners Town, which he launched with Paul in 2014.
The objective of GT was to be new and fresh and to give a platform for likeminded passionate Arsenal fans wishing to write about their team. Dave still of course, writes for the site himself and advises the ever-changing writing crew.