I want to state up front, this is not me joining the #ArtetaOut campaign, although, there is a decision to be made in the next few days.
Stick and give him until December to see if his players (if he can get any in) can turn it all around, or
Twist and get someone in to finish this window with their players (if they can get any in).
This is just me 'optioneering' on the available replacements.
Antonio Conte – Having walked away from Inter after securing the Serie A title, Conte is a free man and could move the The Emirates at the drop of a hat. Unquestionable ability and experience in England, winning the title in 2017 and 2018 FA Cup (with Chelsea), Conte would install defensive stability in conjunction with an aggressive high press, something The Arsenal desperately need.
Massimiliano Allegri – Constantly linked with The Arsenal every time the managers role is mentioned. A less intense and less aggressive style of football, when compared to Conte's teams, Massimiliano is more used to implementing a patient style of football, keeping possession and scoring on the counter. This does rely on composure and playing out from the back, which is something that needs to be worked on at London Colney. He has also just returned to Juve and probably won't be looking to move this quickly.
Brendan Rodgers – Another possession based manager, Rodgers, didn't have great success at Liverpool, but continued Celtic's success in Scotland and has rejuvenated Leicester to FA Cup and the Community Shield victories. It's all going well at the King Power Stadium, so not sure if he'd be up for / need to take on the challenge like The Emirates.
Thierry Henry and Patrick Vieira – Been there, doing that. Legends of the club still in the virgin stages of their managerial careers. When both were given big clubs to steer, Monaco and Nice respectively, things didn't turn out too well. Need more time and wouldn't want to sully their hallowed names at The Arsenal, just yet.
So there you have it, I don't know the answer, but all of the above wouldn't 'over coach' the players, which I fear is Arteta's biggest shortcoming.
The bookies are convinced on Allegri or Rodgers, so we will wait and see.
As an aside, I feel Wrighty sums up all Gooner's feelings at the moment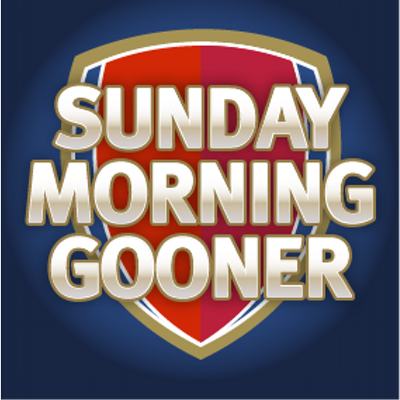 English by birth, Australian by choice. Traffic Engineer, Arsenal ST Holder, Sun DreamTeam Winner, Writer on @GunnersTown, Depeche Mode, Welcome to my world…