As the dust settles after the summer transfer window, the Arsenal fanbase are left time to reflect over the international break. Often, we do not welcome the brief hiatus but on the this occasion the 2-week gap in the Premier League programme is warmly embraced. Right now, Arsenal fans and more particularly the coaching and medical staff need this week to spend time on the physio bench, in the gym and on the training pitch with those returning from injuries and those not on international duty.
There is little point dwelling on the opening three defeats, or indeed, making excuses for Arteta and his players but we can take comfort in knowing the team should look very different when we welcome our fellow bottom dwellers Norwich to the Emirates. Any team with Gabriel, White and Partey as its spine should 'in theory' be superior to one with Holding, Kolasinac and Xkaka as its backbone.
On social media I have seen copious supporters post the same team that they hope to see, with the only variable seeing to be the Smith Rowe/Pepe debate. This team below certainly looks very exciting on paper, but the concern must be the average age and relative inexperience within.
Alan Hansen was wrong when he famously stated that 'you cannot win anything with kids' about Ferguson's United in 1995. Odd that his memory did not extend as far back as 8 years, when George Graham's kids beat his all-conquering Liverpool at Wembley. Or indeed, 6 years to when the same team, with the kids only 2 years older snaffled the league title at Anfield. I am not using history to mock Liverpool or Alan Hansen but more to make a more serious point and one that is a huge concern looking at this talented, yet young Arteta assembled squad.
In 1995, when Beckham, Scholes, Giggs, Butt and Neville arrived they had Bruce, Pallister, Irwin, Keane, Schmeichel and Cantona to support their transition. When Tony Adams broke through, he had O'Leary to guide him. When Rocky burst on the seen he has Paul Davis inside him and Viv Anderson behind him. Michael Thomas shone because of title winner Kevin Richardson, and a teenage Merse thrived alongside a relative veteran, in Alan Smith.
The 2021/22 Gunners, also boasts exciting homegrown talent and the club has added to that with other young players, all with high potential ceilings BUT and it is a big but, the first team squad does not have the core of existing winners and experienced pros for them to learn from and be protected by. When I look again at the team, we all anticipate, there are ONLY three genuine 'old heads' to guide the young and in many cases new to Arsenal players. The pressure and responsibility to lead and set an example when the chips are down sits with Aubameyang, Partey and Tierney (an old head on youngish shoulders.)
There is no O'Leary, Sansom, Davis, Williams, or Anderson as there was for Rocky and Adams in 1986 and we honestly do not truly know if the three older heads have it in them to lead our young stars. Obviously Arteta may fall back on Xhaka over Lokonga, and the Swiss captain had bags of experience but look at the example he set at the Etihad.  We have high hopes for Gabriel and White but between them they have less than 100 top-flight league appearances between them. Even the new right back Takehiro Tomiyasu has only 60 odd matches in Serie A and is only 22. The pressure on Tierney at only 24 to be the leader will be immense.
Once fit we desperately need Thomas Partey to remain so and to become the team leader on the pitch. He will never be Vieira, but he can display the leadership and on-pitch never say die attitude of our Paddy. Aubameyang needs to accept the mantle of captain and to take the role more seriously. He needs to step up and lead from the front as van Persie did in 2011/12 when Nasri and Fabregas departed.  To not do so is simply not and option and his work rate needs to match his talents to set the tone for the three behind him, whichever three from Pepe, Martinelli, Smith Rowe, Odegaard or Saka it may be. Do I believe our skipper has the attributes in his locker? Yes, I do, but we have seen it only in glimpses. From September 11th we need to see the Aubameyang who led his team to the Europa League Final in 2019 with an astonishingly display against Valencia, ever week.
This young squad Arteta and Edu have assembled is unquestionably exciting but for the talent to reveal itself week in week out in a tough league, it will need to few older heads to step up to the plate and that is a huge ask when they are so few in number.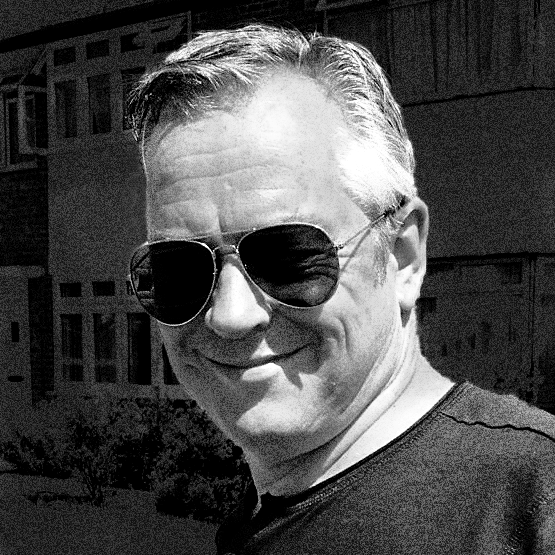 Passionate fifty-something Arsenal supporter who has been making the journey to N5 regularly since the early 1980s – although his first game was in 1976. Always passionate when talking about The Arsenal, Dave decided to send a guest blog to Gunnersphere in the summer of 2011 and has not stopped writing about the Gunners since.
He set up his own site – 1 Nil Down 2 One Up – in February 2012, which he moved on in 2016 to concentrate on freelance writing and building Gunners Town, which he launched with Paul in 2014.
The objective of GT was to be new and fresh and to give a platform for likeminded passionate Arsenal fans wishing to write about their team. Dave still of course, writes for the site himself and advises the ever-changing writing crew.