Arsenal Bingo
POSITIVES, NEEDS and HOPES
Is it fair to say that Arsenal are hugely unpredictable?
Without fail my son asks me "What do you think the score will be today?" Without fail I say, "I've no idea, Max." Then we go to the NBC predictor app and I quickly guess at the 6 results that they want you to predict. When I get to Arsenal I sit and stare at my phone thinking, 'It could literally be anything.' I'm not prone to exaggerating. I know what the score should be, just never what I think it will be. The league is getting more and more competitive as it gets richer so part of this is understandable. The largest part is mentality driven.
It's like we go through Arsenal Bingo in our heads. All of these outcomes are possible….
Fast 20 min start and a goal.     Fast 20 min start, concede.     Slow start and wake up second half.     Fast start, score and go into shell.   Nervous start, give ball away, try to help opponent score but somehow win.     Lose by exclusively gifting goals via mistakes.      Over think line up and formation, lose when we should win.      Over think, lose.       Win with over 20 shots on goal.       Lose with 1 shot on goal.        Win via good in game management.       Lose or draw via bizarre subs.        Beat Top 3 with well earned, structured performance.        Get thumped by Top 3 in a one side game.      Winning run, play with no confidence, chuck it away.       Play, score, gain confidence, retreat, lose.     Everybody around us drops points, we feel pressure, we drop points.          We win with very small margins.
Arsenal Bingo is the reason that Arsenal fans all have high blood pressure. I think it's also why fans often say that we don't have a style.
The one we haven't seen yet is the one we all want. . It's….. Fast start, control game, add to lead, comfortable victory.
I REALLY enjoyed that second half yesterday. It was fun. Stress free. But what next? Do you know what will happen v West Ham. I do. It will be one of the Bingo board. Any one. You might as well blind pick because you don't know do you?
POSITIVES:
There was a big tactical adjustment that shifted our fortunes yesterday. You might remember me mentioning that Odegaard's positioning was becoming a hindrance. That he seems to live almost exclusively on the right waiting for an overload with Saka. Yesterday, he wandered. Connected in central spaces. Played quicker in the final third. Cuter. He played as if he was told to forget about passing percentage and simply create. He is becoming more willing to turn in the final third than he is in the middle third which is frustrating but I'd rather have it this way round. His run of goals is an unexpected addition too. His header was that of a cultured player who understands that aim is more important than power from 4 yards. All players know this but don't always do it under pressure.
For those over the age of 34, do you remember the very repetitive Billy Ocean song, 'When the going get's tough?' I hated it, especially the video. Or was that 'Get outta my dreams, get into my car?' Either way Billy was crap. Well the first song reminds me of watching Tomi play. It's like watching a guy who is itching for the adversity to show up because he loves to rise.
I haven't been very complimentary of Tierney recently but I noticed yesterday how good he is at encouraging a player to push the ball past him knowing he will steal it. This is how he does it…. He presses, then accelerates as most defenders decelerate. As he is agile enough to change direction quickly he can afford to take this risk. The attacker thinks he's going to lunge in so pushes it past only for Tierney to change direction and perform the robbery.
The confidence started to flow in the second half and we saw a glimpse again of the ability to play Top 4 one touch football. I wish confidence wasn't invented. Or that guts were bigger.
I wonder if the fact that we are keeping possession when the ball is in the air is the sign of growing confidence. There is a simple small sided game that is super fun that teaches scanning and heading to keep possession. You play 3 v 3 with only headers allowed. The ball is in the air about 20% of the game and so if you can retain possession in those moments then you have an advantage.
Gabriel isn't just becoming an elite defender but one of the best in the league at threat from corners. His skill is subtlety. He understands that power is rarely needed when a ball is traveling 40mph at you, just re-direction. He knows that whether it is his forehead, shoulder or back that it rarely matters. It's about getting above the ball as most players are 1 foot from the crossbar when they make contact.
Many of the players were close to the top of their game. Three of them live at the top of their game and don't deserve to be a part of 'Arsenal Bingo.' I speak of Tomi, Gabriel and Ramsdale. Both were brilliant but I actually expect brilliant. That's a big compliment as very few players make fans feel this way.
There are a few that live very close to this same level of expectation. White, Saka, ESR and Tierney. I say all this because when I want to scream at Twitter or join the negative hashtag crew, I have to pause and wait until reality reminds me of what is actually happening so I don't become 'Narrative Boy.' Lokonga, Odegaard, Martinelli, Tavares and AMN this season live close by too. The issue becomes when arguably your two most important positions in Striker and Central Midfield are the ones with the game board out.
I read so many fine people wanting Arteta to 'deal with his superstar better,' before the game. Firstly, he's not a superstar. He is an underachieving, unreliable, highly paid option upfront. Secondly, if you are going to have rules, any rules, you take a risk. If you aren't going to follow through or only make certain players follow them then you can blow up much of the positive work you have done in getting the squad's respect. When you lose their respect it may never return. Finally, the reactions came before it was revealed what happened. I'd feel rather stupid if I stated that Arteta was in the wrong and find out later that Auba chinned a member of his staff. These situations can be a huge positive though. Player misbehaves, others turn and stare at you. They don't look away. They keep staring until you make your call. You choose discipline. Your respect elevates instantly. The players know that if you are willing to drop/discipline your captain, you will do it to them.
The first goal will add to the player's belief in their coach. It was a training ground move back to front. The best part was the finish. Lacazette hasn't been in form and was under pressure to perform. That was a finish of a player that believes. Lacazette's overall contribution returned and so in the short term Auba won't return. That of course helps Arteta as it doesn't pressure him to re-introduce
It was good to see Partey starting to vary his game and accelerate through the midfield. His comment last week about being at 4/10 didn't trouble me like it did others. I saw it as a reminder of what he's capable of doing if what we are getting now is average.
NEEDS:
I want to point out that Lacazette needs to play more in motion. I notice that he will often check to the ball, stop and get it nicked as the defender doesn't stop.
The issue in the first 20 minutes was that our midfield weren't opening their hips. Possession was lost frequently as our vision was partly obscured by our negative hip position.
I'd still like to see Saka run behind more. He seems to be a little discouraged to do so. I'd also like him rested for a few games and ESR and Martinelli given the trust. This may also spread out the opponents defence as there are always 3 that are on him. Yesterday, I thought that we could've gone to Martinelli more too. He is the short and over the top relief and we chose the right side too much.
HOPES: 
I hope that Auba loses the captaincy. I think it's been obvious for a while that this is far from a strength. It's not that it is holding us back, but another choice could move us forward. When Gabriel was asked to do the pre-match press conference on the day that Auba isn't captain I scratched my chin. His English is much better, he consistently plays like a warrior. He communicates game long and I'm sure his performances garner much respect. Personally, I'd give it to Ramsdale with Gabriel or Tierney as vice captain. I'd do it now as this breach has given you the opportunity. Sometimes coaches love these breaches as they've been waiting for a reason, maybe hoping for a reason to change.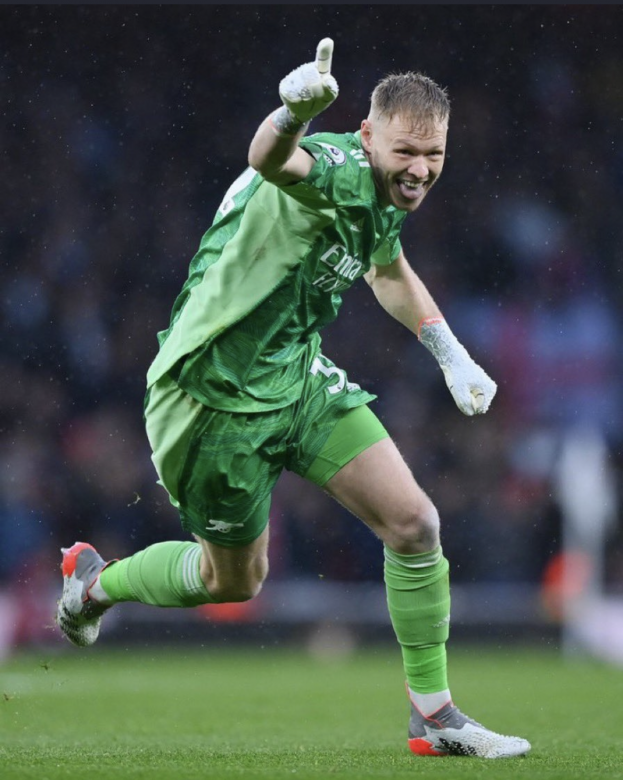 Finally, we scored and pressed the accelerator. I hope Arteta has learnt that it not only worked but the players grew in confidence due to his trust.
I may be biased of course but Arsenal don't seem to get much luck. I've thought that for a while, a long while, but been reticent to state as it's probably natural biased eyes. I do know that we have hit the woodwork 10 times this season, more than any other team.
I hope that Arteta gives Auba's minutes to Martinelli. There are so many similarities but we need to start leaning into the player who is not only the future but offers at least 7/10 every game rather than the wider swing of 3-9/10. I know it's not easy to do this as Martinelli is yet to prove that he is prolific but much like Saka and ESR who were trusted to get there, I think he will too.
FINAL THOUGHT:
The game on Wednesday is huge. If West Ham prevail they will gain arguably more confidence than they did when they beat the Top 3. Why? Because they know that they are fighting directly with us, not them. More pressure on us as we are the bigger club and at home. With Ogbonna out I think we may win the game on set plays.
'PNH Expanded' 15 min podcast is below. I discuss why Arteta picked the same line up after such a bad performance, sustained pressure and the interesting introduction of Pepe. Cheers!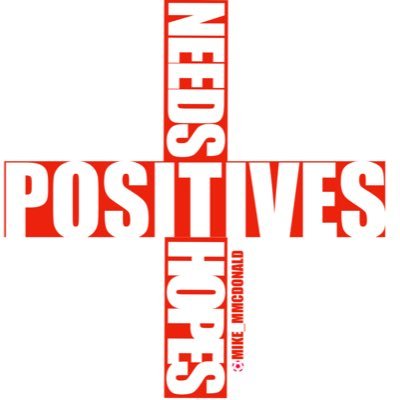 Former Highbury regular. Moved to TN, USA in '99. Married with 3 kids. Coached in UK and US for 27 years.
Mike McDonald Soccer Academy in Morristown TN, Olympic Development coach, Regional Premier League Champion.