Love Exhausted, Love Alive
POSITIVES, NEEDS and HOPES 
An Arsenal Blog from a Coachʻs Perspective
Love has many faces. No one place is it more tested than at home. Marriage and kids bring out every emotion but ultimately they are all wrapped in love. Somewhere behind family comes sport. If you are attached and invested to a team they will take you on a similar rollercoaster. It isn't quite the same as family but of all the worldly things we consume and dedicate ourselves to, it is certainly an addiction that can't be shook. It can't be shook simply because it's love. 
In the last seven years since Jurgen Klopp took over at Liverpool, the fans on Merseyside have experienced many of the positive attributes that love brings. Watching Liverpool play today they did not look like they had fallen out of love. I think that is a phrase way too overused in society. There is still so much love there but it currently looks exhausted. One of the top teams in world football who sparked off an energy shot for these last seven years look like they have hit the energy crash. The Liverpool of previous seasons would've been angry after Saka scored his penalty but they seemed to wilt. 
Then you have Arsenal…
Arsenal are a new thing entirely. It has swung quickly especially in the fanbase because fans don't need a serving spoon of positivity. A teaspoon is enough as long as you keep refilling the teaspoon. Fans want to love their team and often their hope is not based on reality which is part of the fun. When you give fans just a little they will give you so much more back. Arsenal have experienced adversity this season even though it has been an incredible start. I found out that we have conceded in every one of our last seven home games which we have all won. It's not that statistic alone though, it is that we don't seem to fall into the sadness pit. The mood is so very different. It is embodied by William Salaba and his mistakes. After he scored his own goal earlier this season and after he nearly scored another one yesterday, the crowd started to get louder rather than the frustration of Emirates past. Arsenal's players gave us a teaspoon of hope and they keep refilling it so we believe. We have hope. Energy. 
It isn't just adversity that shines a light on the spirit at your club, it is the moments that are seen as the not so fun parts of the game. When Arsenal are defending around the ball, our players look like they have the feet of tap dancers. They look so enthused. So alive. Hungry. Like they enjoy not having the ball as much as having it. That isn't normal in the culture of football. Liverpool's players looked flat footed in comparison. It's almost as if the hot coals that they used to dance on out of possession are now under the Emirates lawn.
There are other examples too. Trent Alexander Arnold and Virgil van Dijk seem to be making a habit of giving up. I've noticed recently that Alexander Arnold gives up every time the ball goes past him. It's not just once in a while. At best he will lightly jog but he's done. Van Dijk seems to have lost his fire. Like somebody's pooped on his cornflakes. When Odegaard should've scored at the top of the box early in the second half, Van Dijk made no effort to offer his body as a blocking mechanism. Didn't seem interested in the adversity. Then you have Saka. As Peter Drury so eloquently explained it in commentary on NBC sports Network as he was about to take the penalty, "This is courage. A sporting moment in time." We all know why. But Saka is like Arsenal. He's alive. Everybody would've said that they totally understand if he never wanted to take a penalty kick again after the Euros. He's decided to take that experience and become a role model for courage in adversity. 
So why are Arsenal looking so alive? It is clearly a combination of many things but to wrap it into one single gift I'd say that our players are experiencing something that most players never do in their careers. Unless you have been an unfilled participant in elite sport, it is hard to relate but it seems obvious to me that the Arsenal players are playing like they can't wait to get on the field. When you know that your manager has your back. When you know that the fanbase are OK if you make a mistake. When you know that your teammates trust you and you trust them. When you know that you are respected. When all of these things come together then the pressure of elite sport subsides. 
So many athletes say that their careers were too intense to enjoy. Occasionally you find an athlete or a team that has experienced the fullness of sporting joy in the midst of the experience. It's entirely about your environment.
Maybe the primary piece of evidence is the reaction of the substitutes to success. Not only are Arsenal's substitutes getting on their feet but they are running down the touchline routinely to join the players in celebrating goals. Then you have a brand new player whose affinity with the club should be at its infancy who is losing his mind in the executive boxes and living every moment as Zinchenko was yesterday.
Such massive credit goes to the Arsenal board for having patience in an impatient world. Such massive credit goes to Arteta for sticking with his process and not wavering. 
Arsenal are sitting on top of the hill having spent years climbing it and facing much adversity. 
Arsenal now sit at the precipice with a delicious plate of Beef Wellington, roasted brussel sprouts (underrated), a quite insanely delicious portion of my wife's fettuccine alfredo and my mum's gravy with a never ending glass of Orangina by their side.
Don't get left behind. 
There are more hills to climb but somebody made you that Beef Wellington and they didn't make it for you so that you could put it in your pocket.
POSITIVES:
Arteta predicting that LFC would go 4-2-4 and go long by playing our four tallest defenders. The amount of headed clearances from the direct 60 yard switches were vital. Tomiyasu was a tactical masterclass decision. Many thought that it was simply about playing a right footed player against an inverted winger but I think it was more about cutting off the supply. Worked like a dream.
Our wingers are relentless. They have obviously been told to be more direct. The first half was critiqued by many of our fanbase as mediocre but I think we were OK to cede the majority of possession to Liverpool in the knowledge that we needed to expose Alexander Arnold before he got assistance. The fact that these two world-stars-to-be only cost the club 6M shows that gems aren't always expensive and found on the Kings Road in West London. They can be found in your own back garden and on the dusty pitches in Brazil.
Martinelli's ball retention is his current glowing improvement. His pass to Saka for the second goal was the incredible vision that is currently underrated in his game. As good as Saka was I think that this game might actually be remembered in many years to come as the game where his statue pose came from. This 

⬇️
Thomas Partey's turning is a delight. I've also noticed his very wide open legged defensive stance tempting the nutmeg. He is frequently dispossessing players whether they go right or left because his feet are closer to the ball that has been pushed past him. He has sacrificed being nutmeg knowing that they still have to get around him and that he is stronger than them. His passing weight brings me joy too. When he arrived I said the first thing we'd notice is that we would want his twin brother to partner him, such is his well rounded game. This is why I want Zambo Anguissa because his twin brother unfortunately doesn't exist. I think Anguissa is his long lost cousin.
Saka's habits of feinting to go away from the ball gives him breathing room. Have you noticed this? When the ball is played wide to him he feints to run away with it which makes his full back take a quick step away from the ball giving him time to receive it. Very clever. A detail that I bet Mikel Arteta has told him.
Arsenal are yet to concede a goal in the opening 30 minutes of a Premier League match this season. What does this say to us? I think it says that the words of the coach have been swallowed and digested. That our players are so focused on these words and ultimately are more serious team than most players on other teams.
One of the big changes this season is that Arteta has clearly communicated to his staff and players that it is better to go for three points and possibly lose the odd game than try to get one point. The Manchester United game was the big clue but this game was also evidence. One point would've been an improvement on previous meetings. I think that Arteta sees that the squad has so much belief that he doesn't want to get in their way when they think that they can win and so he's putting trust in them. Good coaching.
Finally after years of being the nice guys, Arsenal are fully invested in the dark arts. Part of me absolutely hates this but part of me absolutely loves it. It is what they call a necessary evil I suppose. Martinelli has perfected the 'stay on the ground, throw your arm in the air and scream' technique. Ramsdale is playing the time wasting game at pivotal moments and I think he is getting the signal from the bench as to when to do it. He is often killing the games when the opponent is starting to get on top by going down and pretending to be injured. The winning goal was another example. I think I would've been furious if that decision would've been given against Arsenal but the dark arts won us the biggest game of the season.
I'm hoping that Saka's goal at the back post is a turning point for him. He in particular needs to score at least five goals this season this way as the opportunities are there.
If you go to the games you probably see this better than me but they're setting traps all over the field. Our interception statistics are way up and this is clearly a tactical ploy. Station yourself 5 to 7 yards from the player about to receive the ball and press early and you will often make it first.
Tomiyasu has given Arteta a real problem. A lovely  problem. A fantastic performance from a player that seems to have the gift of hitting the ground running when thrown in the deep end. When he first started with the club his level was so high so quickly. Having not really played much this season he then steps in to play one of the best teams in the world and completely shuts down a player that was considered the best in the world last season. Do we rest Gabriel and let Tomiyasu play centre back or is that messing up such a key partnership? Will be fascinating to see what we do with Tomiyasu.
If you want to know how much Saliba enjoys playing at Arsenal then watch highlights of all our goals this season. He is often the first over there to celebrate. Moments like this alongside the enjoyment coming from our bench are key to seeing the happiness of a squad or a player.
Even though Gabriel seems to make a mistake a game, he also is such a difference maker on an equally regular basis. I was so impressed with his dummy for Saka's goal. Most centre backs get a nose bleed if they find themselves in the penalty area on a counter attack, but he scanned and saw Saka.
When I'm coaching my team a phrase that I often use is 'affecting the game.' My team is a mishmash of players of many levels as it is a high school team. We are a small school and so I have players of every ability level including the best player in Tennessee. I teach my lower level players that there are many ways to affect the game even if you aren't able to do it with the ball. Even though Gabriel Jesus affects the game with the ball, he always ensures that his performance are at least 8 out of 10 due to his physical effort and desire to affect the game in this way.
I did think that it was pretty cool that Allison was praying for Jesus as he was walking off the field after his scary head injury. I know that both of them have a deep spiritual belief and it was nice to see friends remembering the importance of friendship in the midst of having to be enemies.
NEEDS: 
If there is a running thread that needs to be addressed it is that once or twice a game either Ben White, Gabriel or Saliba step forward when they should step back. This happened to Saliba when Firmino scored and there was a moment in the first half when Liverpool skipped around two of our defenders who let the energy of the game get them too over excited.

A small detail but Liverpool's first goal came because Gabriel looked around him as the ball was about to drop. We all know that it is fundamental in football to keep your eye on the ball as you get disorientated as soon as you take your eye off it when it is traveling towards you.

On one of Ben White's overlapping runs I saw Jesus running into the 6 yard box. I watched closely and it was the only time in the game where we did this off the ball apart from Saka's goal. As I've been saying recently, there are goals being left on the table as we are not spreading out their defenders and utilizing the tap in opportunities.

I thought for a while that when players are through on goal at an angle like Firmino was on his goal, goalkeepers might be better served in staying in their 6 yard box. Often the player has a tricky opportunity which seems to be made easier by a goalkeeper committing when his defenders might have time to get back and block. If a goalkeeper stays in his 6 yard box he might show more of the goal to the attacker but he also gives himself more time to react as he is further from the ball. Think on that one. I'm not convinced I'm right.
HOPES:
A very interesting situation looks like it might develop with Auston Trusty. I follow a few Birmingham city accounts so as to keep in touch with his progress. They say that he is the best player on the team and the best player on the pitch most weeks. Very quick and courageous. He scored twice yesterday, also. I wonder if we are going to save 30M  on a long term back up to Gabriel and trust Trusty?
FINAL THOUGHT:
That was a bit of a day in time. 
Sunday, October 9, 2022. 
The day when the Arsenal players believed that they could actually win the league. 
I'm following the lead of the coach and not wanting to talk about that too much as he has clearly told his players to replicate the party line of one game at a time. If somehow Arsenal were going to win the league this season, we might look back on yesterday's game and realize that this was the sliding doors moment. The moment when the players went from believing it was possible to believing it should happen.
It was a little cheeky of me to leave my wife at the beach to spend four hours watching the replay of this game and then writing about it so I'll take the time to publicly thank her. She is the reason that I have a true understanding of what love is. 
I'm going back outside now to enjoy Montego Bay. We found four local Arsenal fans at our resort before we got to our room yesterday. I've met members of staff that are Chelsea, City, Liverpool and United fans here. Unfortunately for them, the government controls the nations access to TV providers and this season in Jamaica they do not have the Premier League on the TVs. They have to stream it which it seems like all of them do. Quite incredible as I travel the world on occasion to see how popular it is. The people here are different than anywhere else I've ever been. They seem to have true happiness. So laid-back and they seem to want to teach us who live in a fast-paced world that we need to slow down, which we do. They have a genuine love for people which is the best of gifts. It's rare that I have been affected in just two days by so many kind people and I want to mention Devroy, Kemar, Anthony and Andre who are offering a different breed of love.
I better not podcast. A little too cheeky. I'm off down there ⬇️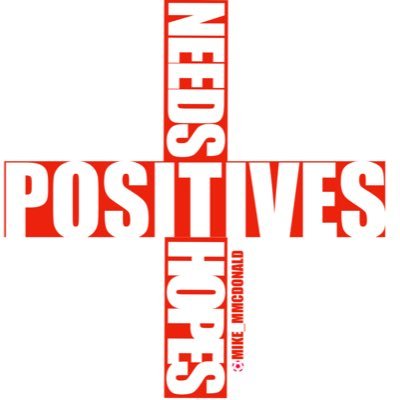 Former Highbury regular. Moved to TN, USA in '99. Married with 3 kids. Coached in UK and US for 27 years.
Mike McDonald Soccer Academy in Morristown TN, Olympic Development coach, Regional Premier League Champion.