'Electricity brings fire'
An Arsenal blog from a coach's perspective
Even though I haven't been to the Emirates this season, I've started to take for granted that the crowd have become the 12th man.
After the game on Sunday I was wondering why it seemed like a beautiful inevitability that we came back from 0-1 down and then won the game at the very end.
Why did it seem inevitable? I think it felt that way because I have such belief in the energy that the home crowd bring.
So let's reverse it. Not so long ago, it was the opposite. A place often called a library and fairly so. A highly impatient crowd who invented mass grumbling. What would've happened two seasons ago would've generated a different result, I believe. When Rashford scored, the grumbling would've started. Thomas Partey's confidence would've been affected as he would've felt responsible. The finger pointing would've started whether in public or in the minds of the players. Forget about multiple players motivating those around them or the group getting together to regain their unity. Cheering when a goal goes in to fire up your team would've been mocked as a potential possibility.
When Ramsdale made an error on the second goal the grumbling would've returned so the comeback isn't impossible but the negativity has a noticeable effect on the players. The first thing I notice when the crowd is on your back is the jogging. Players don't care as much and so don't recover quickly. they may not even be aware. The second half likely becomes a basketball game as United are playing well and sense an opportunity. The last 15 minutes aren't an onslaught but a brown-trousered affair. After the game ends in more frustration and grumbling we talk about how tough it was to play with the pressure of possibly going from 8 points ahead to 2 points and that the point 'is decent against an in form team.'
Instead, what happened is that our coach had a decision. Just like Ten Hag did. Erik subbed on Fred for Antony and Mikel reminded his team at half time that he has an allergy to draws.
The energy and camaraderie that is happening at Arsenal isn't normal in sport. If Arteta doesn't win another trophy in his career, he could certainly write books on culture change and if ever the idea that the crowd is your '12th man' isn't an exaggeration, it would be at N5 this season. The place is electric and electricity brings fire.
POSITIVES:
Arteta made this. Of that there is no doubt. The board trusted him when others gave up. Again, no doubt. You may have a Super League hangover and I do too but as horrific an idea that this was they have redeemed themselves by backing Arteta with trust and money and the guts to fight the anger during the culture change. It was so good to see Arteta so happy after the game. He had a different kind of smile. More of a 'Ten Hag is a good coach and got some things right, but I still out-coached him' look.
That was Eddie's best all-round game for Arsenal. I've been wondering if the coaches have told him that he will keep his place if he can replicate Jesus' all round game as he is the better finisher. He looked like Gabriel Jesus on Sunday. He is winning duels in the air as often as Jesus wins them on the ground. He is affecting the play with his defensive effort. His ability to turn and dribble has greatly improved. His hunger and movement in the box has improved even though these are his two areas of improvement still. He is even-tempered and so doesn't give off the vibe of being a risk. So even-tempered that I wish he would endear himself to the fans more – especially when he scores a last minute winner. I said when he came into the team that I felt that he was going to be hard for Jesus to shift. I thought that his goals would be hard to drop. He seems to improve weekly and so being dropped looks even more unlikely if he can do both. I heard James on the Arsecast talking about how if he was a new signing we'd be saying that he was top class. Fair comment, I think. I predict that Eddie and Rico Lewis will be in the next England squad.
So important that Ramsdale is returning to the form that wins you games. His reflexes are lightning and his technique is so clean. I'm writing this as I watch Leno vs some team wearing what looks like a purply blue and neon scuba outfit and I'm reminded that Leno had similar reactions and technical cleanness but Ramsdale can assist goals. A whole new dimension. By the way, that scuba team are in the Europa spot of 5th and we are 14 clear of that spot with two games in hand. They also have a coach who wants to be fired and a fanbase that want the owner to leave. Happy days.
Eddie should have been Man of the Match. On any other day, he would have been. But Zinchenko. He reminded me of watching 90's football and watching Gazza. I loved watching him play for England because his shoulders were so broad. He had that 'get outta my way and give me the ball' attitude. He didn't play left back though. One of the biggest compliments in the game is that you are a 'good footballer.' Unspectacular phrase that means that you have mastered decision making. When my wife watches football she tells me that she can't tell the difference in players. That they can all do all of it. That's true bar a few skills. The difference is decision making. It's also awareness, mentality, desire and other intangibles. I'm describing Zinchenko. He isn't just a chest thumper but he plays like one rather than just thumping his chest. He's the captain even though he's not. He even showed us a few bursts of acceleration that I didn't know he had. His aerial ability needs a conversation too. Most teams rely tactically on the diagonal but he denies them consistently.
Luke Shaw has decided to get his life together the last few years and he is now a top player. Not only is he a better defender but he has one of the best left feet in the league. Arteta was clearly aware of this and kept Saka high to stop him putting crosses on the big Dutchman's head. Completely nullified their striker. Clever. My point is that Saka isn't just consistent in one of the hardest positions to be consistent, but he does it against the better defenders. Sometimes playing against a friend is the hardest but he didn't seem to care. i think I expect too much from Saka. I've noticed that I haven't talked about him much. Probably because I write and feel the need to be analytical, maybe over analytical. So, here goes. I hope this is fair….The perfect Arsenal player comes from our Academy. He is humble. he is technical. we want him to be powerful, versatile, consistent and be a multi threat. We want opponents to triple team him because it's a compliment to our club and shows we are good. Bukayo Saka represents the best of Arsenal. A player worth loving.
I didn't notice Granit Xhaka on first watching. I did on the second. The move to 8 has brought out the feel for the game that he has. Where the ball is going, especially on second balls and where opportunities are before they arise. He's just not ever going to be a shirt seller because fans love speed, skill and players that excite but like Zinchenko, he can be appreciated by the educated fan. Well deserving of winning Switzerland player of the Year and could win ours.
Saliba is back. Looks assured and calm again. Reads play so well for one so young. I think his head was in the balance on arrival. You can see how much he's loving Arsenal now.
One day we may well talk about Martin Odegaard the way we talk about Dennis Bergkamp.
Perhaps the sliding doors moment was the decision to sub White at half time. We will never know. Either way, Tomi completely shut down Rashford all by himself. He's one of my favourites. And I like his highlights.
Have you ever seen a player who consistently changes his mind at the last minute so successfully as Partey does. His ankles must be super supple to turn them around so quickly in order to evade opponents. Some players wouldn't do this on the wing yet he has the confidence to do it in one of the most dangerous areas to turn the ball over.
Have you noticed that our fitness is now peak? We are the only team in the league that presses for 95 minutes.
Short of getting a debut goal, Trossard had a fantastic debut. Such super technique and acceleration. the amount of touches he takes around the outskirts of the box makes him hard to tackle. Impressed.
NEEDS:
Only a few. Not sure that this should not be above. I love that after every game the coach and players talk about needing to improve. Humility is the juice that wins. Interesting how Arteta talked about improving at defensive and attacking transitions but mostly the set plays. You may have noticed that we routinely have 364 corners per game but aren't really looking a threat anymore.
A small concern that we were a little yippy at the beginning of the game. The first half had too many losses of possession/unforced errors. Don't want top make ourselves into the comeback kings.
We are still having a litany of low crossing opportunities and we still don't have a threat at the near post.
Saka's big improvement is still defensive desire. If you watch Rashford's goal again, you will see how he gave up on chasing Rashford or more importantly, following Weghorst who was actually the best option for Rashford.
It is not April 1st. You are probably not aware that they are trialing a 'White Card' in the Portuguese league. What is a white card? It's given for good sportsmanship. What do you get when you get a white card? Maybe 3 white cards gives your coach an extra sub. Perhaps you get a financial bonus from the Portuguese FA? Even a jumbo box of Milk Duds (underrated US candy). No. You get nothing. This is a fabulous idea in the Upward rec league for 4 year olds that I coached my girls in. I want them to learn life lessons. not sure that a Portuguese 29 yr old wants a white card.
Of all the times that Arteta could've been yellow carded for let's say being 5 weeks outside his technical area, why was he carded on Sunday. It stunk of Anthony Taylor wanting to be the hero for those pundits who don't understand modern football and so need to distract from that and divert the conversation to a non-issue.
HOPES:
What must Jakub Kiwior be thinking? In October he's playing for Spezia. In November he's playing in Qatar for Poland and in December Arteta calls him and then in January he signs for the most in form team in Europe. What a whirlwind. You can see that Gabriel's passing has improved and likely because the club are looking for a left sided defender with elite passing. Gabriel can play the plays between the lines, but Kiwior plays the long ball accurately. What a super find. I also love that the club are taking advantage of their current reputation by making signings now. Very smart. Our stock may be highest now not just because of our achievements but because other big clubs in England and around Europe are having poor or transition seasons. The rumours about Weston McKennie are very interesting. Cheap and an effective player but I think the interest is as much about bringing out the attacking threat in Xhaka in particular than about McKennie himself. Xhaka could be scoring at least 3 headed goals per season with his head in his current position and McKennie has this third man man as one of his biggest threats. Living in the US, it would be cool if we had another US player in the squad. Might mean a few more Arsenal friends in the neighborhood.
FINAL THOUGHT:
Has any club ever gone from mediocre to dominant this quickly? I remember being sheepish when I predicted that Arsenal would finish second. I think I was out there on my own. Not trying to get any applause but making the point that patience may be the new impatience in sport because of Arsenal in 22/23.
I hope to get back to podcasting next week. thank you for supporting my work with all the generous comments 🙂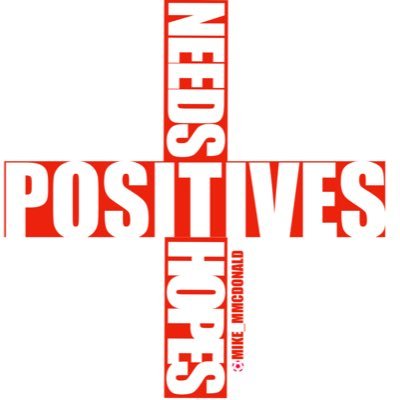 Former Highbury regular. Moved to TN, USA in '99. Married with 3 kids. Coached in UK and US for 27 years.
Mike McDonald Soccer Academy in Morristown TN, Olympic Development coach, Regional Premier League Champion.