Time to visit the shoeshine boy
POSITIVES, NEEDS and HOPES
I've never been to a shoeshine boy. It's on the bucket list. The 'little bucket list' which is different to the one where I plan on eating paella at Ikea with Santi Cazorla and Anders Limpar.
I'm still nervous. You can probably tell. A home game against Norwich fourth game of the season shouldn't rank so high on the blood pressure but it did beyond much else I can remember. I come out of the game an emotional wreck finding it hard to analyze as the largest part of me didn't care about the details as I was too desperate for the win.
There was one thing that shone like a lighthouse though. So much that we did lacked polish. Not entirely surprising for any team at the beginning of the season of course. As rhythm will happen in time in many areas there is one area that regardless of performance and improved rhythm will define us….again. It's the finishing. 
Football is strange in that you can improve and maintain in every other area yet finishing will always come and go. So, how do you maintain it?
There are techniques. The main one is changing the mentality. The best finishers aren't afraid of missing. There is very little point in working on the skill before you confirm this mentality. You can see those that shoot with fear. They hit the keeper far too often. This is where ESR lives right now. Saka too. What becomes subconsciously more important to this kind of player is 'hitting the target.' Subsequently, the keeper gets his hands on way too many of their efforts. It's hard to tell without being on the inside but they may carry a backpack around with them. They miss, they load that disappointment into their 'backpack of frustration.' Next time they have a chance they aren't free of mind but weighted down. They hit it too central again for fear of missing.
Teammates and coaching staff play a big part in this. If the message or body language is wrong then the situation won't change. My players will tell you that I tell them constantly to 'look at the backbar' before you finish. The backbar is that bar that all goals (bar those in the PL) have that you can use as a visual before shooting. We paint ours neon pink! My players are taught in every finishing drill to look at that neon pink backbar before every shot. The psychology is that a footballer kicks where they look throughout the main body of the game, so if they look at the keeper (as most do) then they are telling themselves to hit it there.
The other issue that I can't speak to with any knowledge but have doubt in, is that those who are taking the shots for Arsenal are spending sufficient time practicing the art and getting enough reps. It's not hard to get any footballer to stay behind after every training if it's finishing they are asked to do. There is therefore never an excuse to not work on finishing.
Arsenal need polish. They need it in many areas but there was simply too much tripping over the ball on the edge of the box, sloppy final choices and shots that were too easy for Krul to save. Apart from Auba and Pepe, there isn't another player at the club that makes me think he's gonna score before he pulls the trigger. Auba and Pepe aren't afraid to miss hence why they hit the corners more.
The others need to polish it up. Time to visit the shoeshine boy.
POSITIVES:
Tomi looks too serious, too athletic and too dominant to not be a success. I am impressed. I said in May that Arsenal may well 'use' Arteta in the summer to recruit as I think this is his main strength. Persuasion. Current start to one side, I'm very excited about all the 6 players he's recruited. All have a good chance of being big athletic and age profile improvements in the short and long term. If I was to stick my neck out way too early, I'd say that Tomi may well be the best of them. There is just something about a player like this that screams success. Much like Azpilicueta at Chelsea, some players have impressive careers by being highly effective rather than eye catching.
Auba talked in his post match about energy. I don't think it's any coincidence that he played with this energy as the crowd were there. He's a showman. You can see it in his celebration, cars, clothes. It's quite possible that he has a significantly better season simply because he looks forward to the buzz that a crowd gives.
Big applause to the fans for maintaining the support. I would've been too nervous to sing. It really helps when the team start a home game with the intent we did. Let's not undervalue this.
I'm happy that Arteta has a chance to work with this team he's building. Without a win today then maybe he leaves without us ever really knowing if he could make THIS team better. I can only imagine how eternally frustrating that would've been for him. He will now have through the Spurs game at least. If he beats Burnley, he likely has longer. In his post match he seemed like a weight was lifted. Hopefully his smile will be contagious. Honestly, this could be a sliding doors moment in his career. There is obvious coaching talent and ideas there and the 'Juego de Posicion' style that he is implementing takes time. He has been insanely unlucky in his first job to have the constant hurdles he's had and it would be nice to see if he can have a stress free run up the table. He has a good team. A young team, but a talented young team that is easy to be excited about. It's just hard to be excited when everyone is so stressed.
Sliding doors moments in football are almost always met face on with the reality that the unsung defensive moments get ignored. Cedric and Gabriel bothy denied Pukki in the last 5 minutes. Could prove to be pivotal.
I'd say that the main reason that Ramsdale is in and Leno is out can be found in the Arteta interview. He talked (twice) about Ramsdale exuding confidence to his team with 'energy' and 'chemistry with his backline.' Almost any time a coach is asked why player B is playing instead of the usual player A he will tell you by complementing the qualities that player A lacks by talking them up in Player B.
I'm very much a fan of AMN. My opinion may be tainted then. I just see a player lacking very very few tools that just needs the right coach and motivation or perhaps attitude and maturity or all four. He is a player that can make 1 or 2 mistakes and AFC fans not only want him out but they say that he 'can't play there.' What I saw in central midfield were a handful of unnecessary giveaways. I also saw 3 brilliant forward passes that could've led to goals. I'd take this risk over ElNeny who won't give it away but will never play a 6/10 game that includes three beautiful forward passes. Talking of key passes, White made 3 which is important and promising.
It's not hard to see that Sambi is a player. So unflustered and graceful. I love that he's regularly taking the initiative to shoot too.
If you have never watched Pepe before firstly that would be weird, and secondly it's important that you understand that yesterday was exactly what he brings. He has a beautiful first touch then two first touches that you'd expect from a child. You'll see 2 good dribbles then 3 bad ones.You'll see him too wide where he is largely ineffective then see him inside and think it's his twin brother as he comes alive. You'll generally see all of this every game and you will ask yourself two questions…. 1) Why is he so wildly inconsistent in-game? 2) Why is he then so consistently dangerous in front of goal yet doesn't get the ball there enough? Welcome to Pepe.
I liked the fact that we weren't ignoring Auba's runs and tried to hit him early and often. It did make me wonder however that Odegaard was often watching a tennis match in the first half and that this was a waste. I also appreciated that Auba gave a far better effort in the air and flicked on a few to create for others.
Krul may have saved many shots but game long he seemed determined to play out of the back to an Arsenal player. Love it, because he's easy to dislike.
NEEDS:
Leno needs to react correctly. He is a top keeper in my mind and needs to prove Arteta wrong. I get the feeling that he didn't feel the need to improve with his feet. He will now. He has a chance to be Germany's WC keeper and this will be at the very front of his mind. This goes for many others now too. Holding, Chambers, Cedric, Mari, Xhaka and ElNeny. It will be hard to displace many that played today because they are new and deserve grace. Will be interesting to see who responds.
There is a clear need for Arsenal to improve at creating clear cut chances at 0-0. We may have had 30 shots and far more opportunities than usual, but almost all the big chances came when Norwich had to push forward. I'd love to see the ball get to Saka and Odegaard quicker. Both and ESR too, can turn and accelerate play but their passing lanes are closed quickly. I feel that this is key. Either this or a CM bringing the ball between the lines. If we start seeing 4-3-3 as we did at the end of the game, we will likely see a midfielder feel freer to run with it.
HOPES:
As I said earlier, lots of dust that needs polishing up. It was sure nice to see a Xhaka-less midfield. I can only hope that Partey, Sambi and AMN make themselves undroppable. I think Xhaka has his qualities but there is something wholly irritating in failing the same way with the same players. I really like this new team. Got so much promise.
I have a cheeky strategy to nulify and beat Burnley. Check out my 'PNH Expanded ….. 15 minutes podcast' to see what you think….
FINAL THOUGHT: 
It's 5 hours since I started writing this. Had to breathe a few times. That was massive today. It shouldn't have had to have been but it was. One more positive…. Arteta doesn't have a great record of making a half time difference. He did yesterday. He needs more moments like this as there is much convincing still to do.
Ok, I'm off to Ikea to meet some friends 😉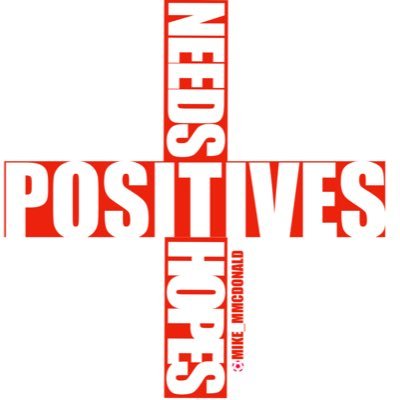 Former Highbury regular. Moved to TN, USA in '99. Married with 3 kids. Coached in UK and US for 27 years.
Mike McDonald Soccer Academy in Morristown TN, Olympic Development coach, Regional Premier League Champion.