My first visit to Highbury was in 1976, and I have been attending Arsenal matches fairly regularly since the early 1980s, when my parents finally allowed me to make trip across to North London on my own. It would be fair to say therefore, that I have heard and sung hundreds of fabulous and frankly, ingenious terrace originals.
So, when asked to produce a list of the funniest Arsenal chants, it should have been a relatively easy and enjoyable task. However, we are thankfully living in a more enlightened and inclusive era for the beautiful game in England, and many of the songs I may have sung, or perhaps enjoyed in the 1980s, would certainly be deemed unacceptable and in several cases entirely embarrassing today. Thankfully though, football fans are forever inventive, and the source material from our own team's players and of course those of the other teams we don't like, provide us with constant source material and inspiration.
To aid my worsening memory I appealed to the wider Arsenal fanbase on Twitter to jog my grey cells and not surprisingly I was bombarded with classics, old and new, printable and most definitely not printable. So, here is my top 10 Funniest Arsenal original terrace chants, in no particular order but I have started with my personal favourite:
It is very hard to beat a timeless classic and most particularly when the particular ditty is aimed at the old enemy, and as it is entirely based on fact offers Spurs no come back – "You won the league, in black and white, you won the league, in black and white!" Simple, funny and true.
A beautifully crafted ode to our current Technical Director, an his, shall we say, delayed Highbury arrival – "Arsene Wenger, he went to Brazil. He said he wanted a player with skill. They said to him, we've got a player for you. He ain't got a passport and his name's Edu. Edu, Edu, Edu, Edu"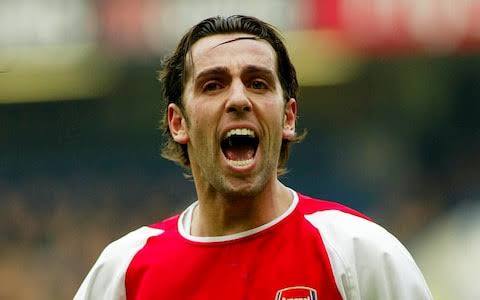 When Tony Adams went up to lift the FA Cup in 1993, shortly after ending up in A&E with 29 stitches in a head wound after falling down some stairs when drunk. "When Tone goes up to lift the FA Cup, mind the steps, mind the steps."
It was a one-off occasion in May 2018 when travelling Arenal fans, myself among them made trip to Huddersfield for Arsene Wenger's last match as or manager. To mark the historic moment the away support, with a nod to both clubs' heritage, fabulously conjured this one up – "Herbert Chapman, he left cos your sh.t!"
Fan favourites will tend to be awarded their own chant fairly swiftly, and of course not all are humorous. This one for Manu Petit was – "He's blond, he's quick, his names a porno flick, Emmanuel, Emmanuel!"
Before Vieira's Senegal chant, currently being replicated for Fabio, Manu's midfield partner had this classic, to the Macarena tune – "My old man bought a second-hand Sierra (Who from?) Ooooooh Patrick Vieira."
There nearly team of 2012/13 had a frontline supported wonderfully by Santi Cazorla at 10. That front 3 merited this ingenious collective ode – "Podolski to the left of me, Wolcott to the right, here I am, stuck in the middle Giroud!"
A stalwart in the famous Back 4 that won 2 titles in 1989 and 1991, Steve Bould arrived from Stole with hair but as his success for the Arsenal grew his hair fell out: "Stevie Bould, Stevie Bould, Stevie Bould. He's got no hair, but we don't care Stevie Stevie Bould!"
I feel somewhat harsh including this next one, as the player in question is in fact, an Invincible but – "He's bald, he's sh*t, he gets a game when no one's fit, Pascal Cygan, Pascal Cygan"
I sense I have gone too long without a Spurs inspired number, and their capitulation in the last match of the season, to open the door for Arsenal to secure Champion's League football in 2006 deserves inclusion: "Lasagne, whoah Lasagne. We laughed ourselves to bits, when Tottenham got the sh.ts, whoah lasagne!"
The atmosphere and the inventiveness is superb at the Emirates this season, but even we Gooners can admit there have been periods since 2006 and indeed even at Highbury when we lost our collective voices. However, I was reminded that between 2003 and late 2004, in the Invincible campaign and longer unbeaten run, when opposition fans had the cheek to sing about the Highbury Library, we had a swift and clever retort: "We only sing when we're losing"
I think I will round off with a song, that whilst effectively presented to us on a plate, still makes me smile. Ah dear old Alex Song – "We've only got one Song!"
I know this is far from exhaustive, but I hope you enjoyed the memories, and the last title leads me neatly to an excellent book on the history of Arsenal terrace chants, 'We've only got one Song'.
I will leave you with another personal favourite that made the pubs pre-matches but never truly caught on in the stadiums, despite the subject's heroics at Old Trafford. To the tune of Carly Simon's, You're so vain, for Sylvain Wiltord – "You're Sylvain, It bet you think this song is about you, don't you, don't you!"
Here are a few additional that failed to make the original cut…
She wore She wore, She wore fishnet stockings
She wore fishnet stockings and stilettos on her feet
And when I asked her why she wore those stockings
She said it's for a client and his name is David Pleat
David Pleat, David Pleat!
He's that famous Tottenham pervert and his name is David Pleat.
Chim chimney, chim chimney, chim chim charoo, who needs Anelka, when we've got Kanu
I met the boss the other night, he said to me. I've got the new Ian Wright. I said to him, who could it be? And he said to me, Thierry Henry – Thierry Henry, Thierry Henry!
Bit rude but we loved singing at Sheringham (after he'd joined Utd): 'Oh Teddy Teddy, you went to Man Utd and you won f**k all' The next year (after their treble) we started it again and you could see his confusion before it changed midway through to 'and you're still a c**t!'
He's coming for you, he's coming for you, Harry Potter he's coming for you – To Jon Jo Shelvey
Post the Battle of Old Trafford when we played United – "Ruud van shit himself la la la la la" (on repeat)
"Your teeth are offside, your teeth are offside, Luis Suarez, your teeth are offside. "
"Don't blame it on the sunshine, don't blame on the moonlight, don't blame it on the good times, blame it on Eboue."
23/12/1978 – We won f5- nil at the lane. At the final whistle, we sang a carol: Silent spurs, silent spurs Silent spurs, silent spurs Silent, silent, silent spurs
Around 2008 when we had very few English players in the team/squad. To the tune of Sting's Englishman in New York: "Whoooaaa Theo Walcott Theo, Theo Walcott He's an Englishman at Arsenal…"
Niall Quinn's disco pants are the best They go up from his arse to his chest He looks like his Adam and The Ants Niall Quinn's disco pants!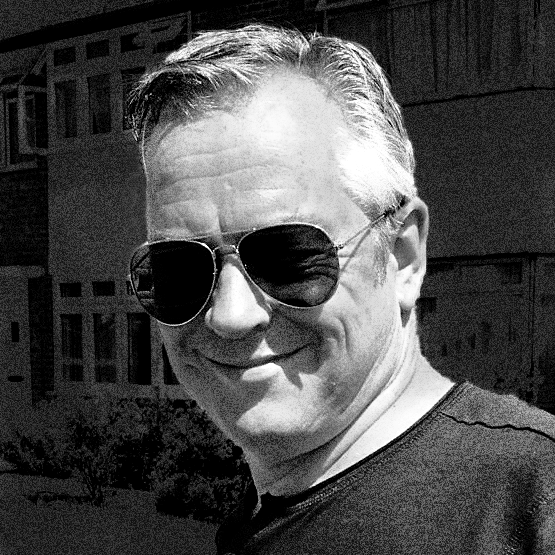 Passionate fifty-something Arsenal supporter who has been making the journey to N5 regularly since the early 1980s – although his first game was in 1976. Always passionate when talking about The Arsenal, Dave decided to send a guest blog to Gunnersphere in the summer of 2011 and has not stopped writing about the Gunners since.
He set up his own site – 1 Nil Down 2 One Up – in February 2012, which he moved on in 2016 to concentrate on freelance writing and building Gunners Town, which he launched with Paul in 2014.
The objective of GT was to be new and fresh and to give a platform for likeminded passionate Arsenal fans wishing to write about their team. Dave still of course, writes for the site himself and advises the ever-changing writing crew.